Dennis currently has released 10 albums to date:  9 instrumental and 1 with vocals.  Five of them feature strictly original music.
Sketches (2023)
"Sketches" is a collection of accessible yet adventurous originals featuring Dennis on guitar, bass and programming of drums, keys, etc.
For Music Geeks Only (2022)
"For Music Geeks Only" is a double-album and optional educational package of 82 original modal vignettes for guitar.  Musicians who gave reviews of this album and educational package say "The material is impressive in content and lay out"…"designed to get you hearing but it'll also get you thinking"…"This is going to keep me busy for a while"…"Sure to expand your brain and your ears"…"many creative possibilities. Highly recommended."
What Are the Odds? (2021)
"What Are the Odds?" is a double-album of originals, many of which are in odd time signatures, with trio and special guests.  All About Jazz says it's "…an eclectic assortment of well-crafted songs…the guitar work here is exceptional…intelligent without being pretentious…more things to be discovered with repeated listening…reminds us that good music can also be good fun."
"Not From Brooklyn" (2020)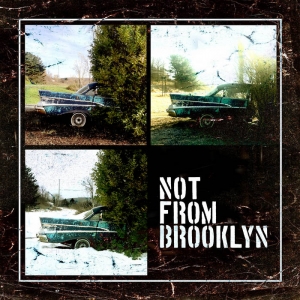 Dennis wrote 60% of the material and leads the trio on this debut album from "Not From Brooklyn."
Fly on the Wall (2020)
"Fly on the Wall" is a solo guitar album of covers from a variety of genres) – no accompaniment, just live to 2-track fun
One Small Step (2019)
"One Small Step" is a double-album of originals with trio.  Jazz Guitar Online says it's "a hugely enjoyable album, with enormous variety in style. Winge demonstrates his wide appreciation of all genres of guitar playing and music in general. He seems deliberately unconstrained by 'jazz', 'rock', or the other 'boxes' we put ourselves in, and the result is some really special music… intelligently conceived and passionately delivered.  The common thread is perhaps Winge's ability to paint a picture; to send the listener to a time and place beyond the here and now [with] a tight trio playing very well indeed [and] when they are in the zone, they are magnificent."
Read full reviews from JazzGuitar.com here and Contemporary Fusion Reviews here.
Come Out and Play (2018)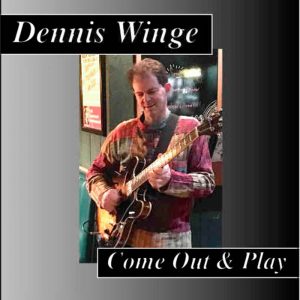 "Come Out and Play" is a collection of instrumental covers with Dennis' Trio from when they used to play at a lively "Chicken 'n' Jazz" weekly event in Elmira NY.
Just the One of Us (2017)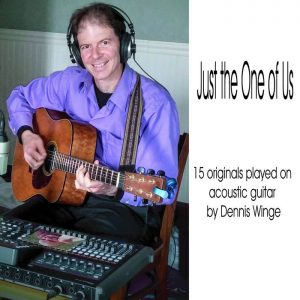 "Just The One of Us" is an all-acoustic, all-original set of music.  Of it, jazz historian Scott Yanow and author of 11 books including The Great Jazz Guitarists says "Winge's mastery…makes his guitar sound like an orchestra… with each selection containing its own subtle surprises and heated moments. This enjoyable set is easily recommended not only to lovers of the acoustic guitar but to anyone interested in creative improvised music."
Baby Lullabies (2006)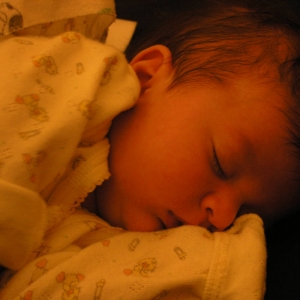 "Baby Lullabies" is a mellow set of night-time classics from around the world to help your newborn sleep peacefully.
Young At Heart (2022)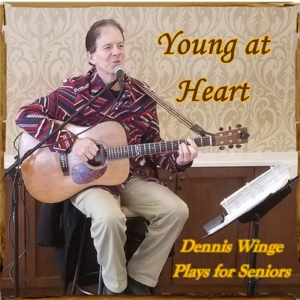 "Young At Heart" is a live recording from a local Senior Center and features favorites for kids over 65 🙂