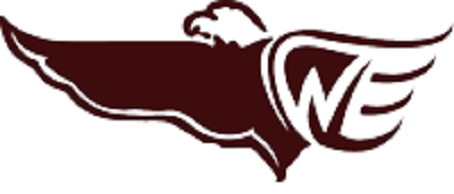 A Majestic Soirée: White Eagle Banquet & Conference Center in Hamilton, NY
Today, I am delighted to tell you about my visit with Kalie at White Eagle –  a venue that goes beyond the ordinary, a place where magnificence meets flawlessness and where each celebration transforms into a masterpiece.
A Haven of Grandeur
Nestled in the heart of Hamilton, NY, the White Eagle Banquet & Conference Center stands as a haven of grandeur and elegance. The moment you approach its entrance, you'll be captivated by the timeless allure of its architecture—an enticing preview of the opulence that awaits within. This is not merely a venue; it's a canvas where your dreams come to life, a sanctuary where your vision takes center stage.
Limitless Versatility
Whether your plans involve an intimate gathering or a grand celebration, White Eagle Banquet & Conference Center rises to meet every expectation. With its versatile event spaces, this venue offers a myriad of possibilities that can be personalized to reflect your distinct style and preferences. From lavish ballrooms to stylish conference rooms, each area exudes a distinctive charm that aligns seamlessly with your occasion.
A Culinary Symphony
An event is incomplete without an unforgettable culinary experience, and at White Eagle Banquet & Conference Center, culinary excellence is a given. The venue's adept culinary artisans orchestrate a symphony of flavors that tantalize the taste buds and create indelible memories. From exquisitely plated courses to sumptuous buffet spreads, each dish is a masterpiece meticulously crafted with passion and innovation.
Unparalleled Service, Every Step of the Way
Behind every remarkable event is a team of dedicated professionals ensuring that every detail is executed to perfection. At White Eagle Banquet & Conference Center, their unwavering commitment to excellence shines through in every interaction. From the initial stages of planning to the final moments of your event, their team is wholeheartedly devoted to translating your vision into reality.
A Venue for Every Occasion
White Eagle Banquet & Conference Center is a versatile space that caters to an array of events. From enchanting weddings and captivating receptions to dynamic corporate conferences, splendid galas, and milestone celebrations, this venue effortlessly transforms to suit the essence of your event, leaving you with an experience that is truly remarkable.
A Heritage of Excellence
For years, White Eagle Banquet & Conference Center has remained a beacon of magnificence in Hamilton, NY. Its legacy is interwoven with the tapestry of countless celebrations, and its walls echo stories of love, triumph, and jubilation. It stands as a testament to the venue's enduring dedication to offering the most splendid settings for life's most cherished moments.
Elevate Your Vision at White Eagle
As you embark on the journey of crafting your next event, consider the unmatched elegance, unparalleled versatility, and exceptional service that White Eagle Banquet & Conference Center offers. With every facet expertly managed, you can focus on what truly matters—creating memories that will be cherished for a lifetime.
In the realm of events, White Eagle Banquet & Conference Center stands as a masterpiece—an exquisite backdrop where celebrations are elevated to artistry. Your story takes center stage, and White Eagle ensures that your event becomes an enduring masterpiece filled with heartwarming memories and boundless happiness.
https://denniswinge.com/wp-content/uploads/2023/09/wecc.png
194
454
denniswinge
https://denniswinge.com/wp-content/uploads/2016/05/dwlogo.jpg
denniswinge
2023-09-20 15:58:57
2023-08-28 13:58:37
A Majestic Soirée: White Eagle Banquet & Conference Center in Hamilton, NY