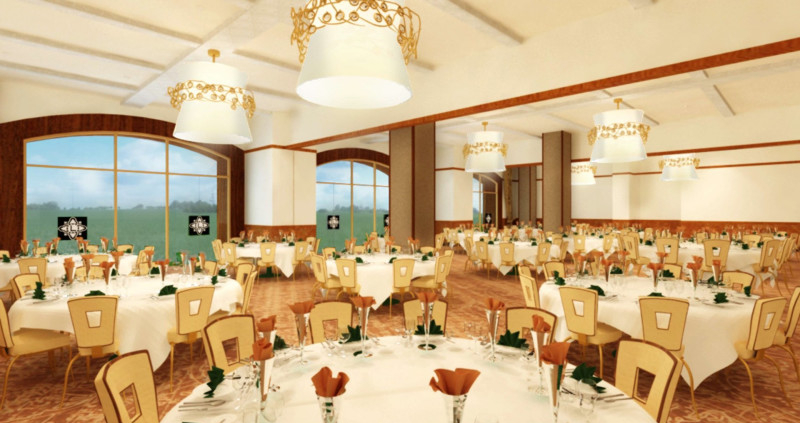 A Night to Remember: Our Experience at Del Lago Casino
Hey there, music enthusiasts!
I've got some exciting news to share with you all about our recent wedding our band The Way played at Del Lago Casino in Waterloo, NY.  It was a spectacular event, shown in this short video, and I'm thrilled to give you a glimpse into the wonderful experience we had.
First things first, let me introduce you to Chris Henderson, the Hotel Sales expert at Del Lago Casino. Chris has been with the venue for seven incredible years, and his expertise truly shines through. He's the go-to person for all things events, especially corporate gatherings. While weddings are a special focus for him, he's well-versed in curating a wide range of events.
Now, let me take you on a tour of the amazing spaces available for hosting events at Del Lago. The crown jewel is the spacious ballroom, called The Sala Di Ballo, which can accommodate up to 200 guests. What's even more remarkable is the air wall feature, allowing for two separate events to take place simultaneously – perfect for those busy event days!
But that's not all – there's the former farmer's market buffet area, a sprawling space that can comfortably host up to 300 guests. And if you're looking for something a bit more intimate, the Savor NY space is an excellent choice. It was previously home to the famed Mackenzie Child store and is now a cozy area with a built-in bar, ideal for gatherings of around 80 people.
When it comes to weddings, the typical guest count falls between 50 to 100, creating an atmosphere that's just the right blend of lively and intimate. The vibe here is undeniably "fun," with a staff that's incredibly accommodating, ensuring that every event is a memorable one.
Now, let's talk about the fantastic features that Del Lago Casino offers. There are 205 guest rooms for your out-of-town guests, a full-service spa for a bit of pampering, and an array of dining options that cater to all tastes, from sit-down restaurants to fast-food joints. Right at the heart of the casino is a vibrant bar, and for those seeking entertainment beyond the musical realm, the Vine Showroom hosts concerts with a whopping 2000 seats with cover bands and live music every Friday and Saturday night!
Speaking of live music, there's reportedly been a surge in bands gracing events at Del Lago lately, and we're all for it. It's the kind of venue that truly complements live music, creating an unforgettable experience for both performers and the audience.
If you're interested in exploring the possibility of having an event at Del Lago Casino, don't hesitate to reach out to Chris Henderson. You can either give him a call at 315-946-1830 or visit the Del Lago Resort website for more information.
This gig was undoubtedly one for the books, and we're looking forward to more incredible performances at Del Lago Casino. Stay tuned for more updates!
—
If you are planning an event you want to explore your options for live music, book a free music consultation with me or simply write to me on the contact page.
https://denniswinge.com/wp-content/uploads/2023/11/ballroom.jpg
520
800
denniswinge
https://denniswinge.com/wp-content/uploads/2016/05/dwlogo.jpg
denniswinge
2023-11-14 12:31:13
2023-11-14 17:31:26
A Night to Remember: Our Experience at Del Lago Casino